Our HVAC and Plumbing Services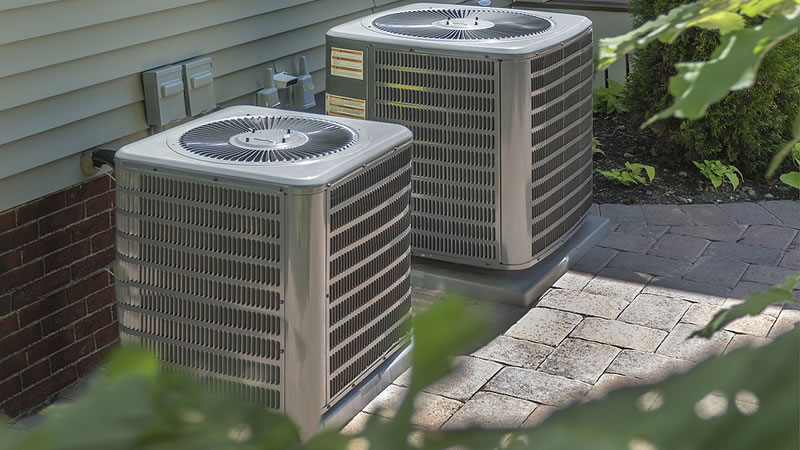 Heating, Ventilation and Air Conditioning systems (HVAC) make up an important functional part of any household or building.  These mechanical systems are used to heat, cool and ventilate your home or building during the different seasons of the year to maintain the right level of comfort for you, your family, your guests, or your customers.
When your HVAC system is broken, running poorly, or is old and inefficient it ends up costing you a lot more money in energy bills as the equipment continually draws electricity trying to keep up with the demand and your home or building just won't be as comfortable as it should.  We can help you with that!
What Do You Need Help With?
Do you need to install a new heat pump?
Are you in need of AC or home heating repairs?
Do you need to relocate plumbing fixtures for a renovation?
Do you want to improve your homes comfort and energy efficiency?
Friesen's Heating and Air Conditioning Inc. is a full service HVAC and plumbing contractor based out of Qualicum Beach and serving the entire Oceanside area including Qualicum, Parksville, Nanoose, and Nanaimo.  We specialize in home heating systems, air conditioning systems, and plumbing renovations and installations.  Whether you need a new on-demand hot water system, want to improve your comfort with an energy efficient heat-pump, or you need to repair a broken or malfunctioning air conditioning unit, our team will be able to help!
Heat pump service and installation
Ductless heat pump service and installation
Gas furnace service and installation
Air conditioning service and installation
Gas line service and installation
Plumbing renovations and installation
On-demand water heating systems
Water heater replacements
Roof top unit service and installation
Why Choose Friesen's Heating and Air Conditioning, Inc.?
We know you have plenty of HVAC companies to choose from in the Oceanside area but we just want you to know why we think we're one of the best local choices.
Reliable, fast service.
Excellent customer experience.
Iron clad pricing on our estimates.
We warranty our installation work. (specific details may apply - please ask)
Friesen's Heating and Air Conditioning Inc. Specializes in replacements and new construction installs of HVAC systems and plumbing renovations and relocations.  With some simple efficiency testing methods we can quickly tell you what improvements or upgrades will make the most difference in your particular home or building.
If you'd like an estimate for any of our HVAC services then give us a call today 250-714-5230 or fill out our email form and someone will get right back to you so we can answer any questions and schedule a time for your estimate.